Frequently Asked Questions
Are you considering hiring a digital marketing agency to help your business grow?  We understand that the process of selecting the right agency can be daunting, so we hope this page can help you make the best choice for your business.
How much does it cost to hire a Digital Marketer?
The answer to this question depends on your business' net revenue. Generally, businesses allocate one-third of their net revenue to marketing. If you plan to hire a full-time Digital Marketer to work exclusively for your business, you should expect to pay a six-figure salary plus benefits. Successful Digital Marketing strategies can cost between $7000 annually and up.
Is it worth investing in Digital Marketing?
It is essential to understand the potential return on investment when considering whether to hire a digital marketing company or to manage your own campaigns.
When deployed correctly, SEO techniques can drive more traffic to your site, build brand awareness and increase the chances of generating leads or sales.
What is SEO?
Search Engine Optimization (SEO) is a vital tool for business'. It involves strategically utilizing content, metadata, & keywords, to increase visibility across search engines like Google, & Yahoo! by optimizing your website in accordance with best practices outlined by search engine algorithms, you can help ensure higher quality organic rankings from potential customers and return visitors alike.
How much does it cost to hire a Social Media Marketing Agency?
Prices typically range from $399 to $1,500 per month, depending on the channels you want to use to promote your brand and the frequency of posts. Before you contact a social media marketing company, make sure you have answers to the questions they will ask. This includes what platforms you want to market on such as Facebook, Instagram, TikTok, LinkedIn, and YouTube, as well as stories, reels, and posts. Be sure to have a clear understanding of what content will be produced and how often they will produce that content.
Is it worth investing in Social Media Marketing?
Absolutely! Hiring a professional Social Media Marketing Company that can provide you with data-driven results is always a wise decision. They understand the importance of using the right hashtags, the optimal times to post, and how to create a consistent brand identity. Furthermore, experienced professionals can show you what works best for your industry and develop a plan to help your business grow. With their content-driven strategies, you can be sure that your business will be uniquely represented and ready to launch.
How do I find a Social Media Marketing Agency?
If you're looking for a reliable Social Media Marketing Agency, the best place to start is by researching their reviews. See if they have any mentions of social media marketing in the review and do a quick Google search to find out what other people are saying about them. It's also a good idea to check out their current clients and the business's personal social media accounts to get a better idea of their capabilities. With a bit of research, you'll be able to find the perfect agency for your needs.
What is PPC and how does it work?
These are ads on Google at the top and bottom of a search result, that are clicked on by potential clients to receive your services. The cost associated is a range based on the industry and the keyword that is being advertised. Google looks at the quality score of that ad to determine the cost per click, where it pulls on the page, and how often it shows on Google. Small businesses can run this themselves, but it is not recommended. Digital Marketing Companies in the Shreveport and Bossier area will charge between 20-35% management fees to manage this portion of your advertising
What is Pay-Per-Click (PPC) vs Search Engine Optimization(SEO)
Pay-per-click (PPC) is a type of online advertising technique in which advertisers pay for each click of their advertisements. This method allows businesses to target specific audiences who are most likely to take actions from the ads such as making purchases or subscribing to a service. PPC advertising typically requires meticulous budgeting and strategic keyword bidding, thus spend optimization is essential for it to be successful. On the other hand, Search Engine Optimization (SEO) is an online marketing strategy intended to improve site rankings on search engine result pages by optimizing web content assets such as descriptions, titles, and keywords. SEO also involves earning backlinks from external sites that point towards your website; this process helps enhance relevance and authority signals that search engines use when ranking websites. While PPC provides faster results than SEO, long term success only comes through proper optimization of organic traffic via SEO strategies.
What is SEO and how does it works?
Search Engine Optimization, or SEO, is an essential tool for businesses aiming to increase their organic search engine rankings and website visibility. SEO works by optimizing on-page factors such as content, meta tags, and other HTML elements, as well as off-page practice such as link building, social media interaction and more. The most effective approach tends to be a combination of both tactics; this helps search engines identify your website's relevance compared to other websites in the same niche that are competing for the same keywords. By utilizing keywords appropriate to your industry, you can help place your business at the top of online searches when web users perform their desired queries. Additionally, by crafting content specifically tailored to meeting customer needs while also delivering useful information can further aid your site in better rankings and greater visibility across multiple platforms. Overall, SEO is a powerful tool which can help any organization establish its digital presence among the competition with satisfying results given enough dedication going forward.
What are the 4 types of SEO?
Search Engine Optimization (SEO) is an effective marketing strategy for websites to increase visibility and organic search engine rankings. SEO consists of four primary elements: Technical SEO, On-Page SEO, Off-Page SEO, and Content SEO. Technical SEO focuses on the back-end aspects of a website that improve the overall usability and findability, while On-Page SEO refers to content optimization within the HTML code as well as keyword usage throughout the website's textual content. Off-Page SEO includes link building; creating links from other websites that point to yours to increase your site's visibility. Finally, Content SEO entails optimizing your website's copywriting and multimedia content to be both original and relevant across different web platforms. All four components are important factors in improving a website's traffic, making them essential tools of any successful digital marketing campaign.
Can I do Search Engine Optimization (SEO) on my own?
Doing SEO on your own can be a time consuming and difficult task. It requires an understanding of key components such as keyword research, content optimization and link building, as well as the various techniques associated with them. Each task requires considerable effort and understanding of both the organic search algorithms used by Google and other search engines, and the constantly changing landscape of digital marketing. For those without advanced web development skills or specialized knowledge in SEO, it can be nearly impossible to successfully implement a comprehensive strategy that produces profitable results. A secondary possible consequence is that failing at this effort may also lead to lost time or resources in pursuing incorrect strategies instead of using an experienced professional who is up to date on industry best practices and has achieved successful track records that validate their ability to deliver value to their clients.
Check out our blogs for additional Information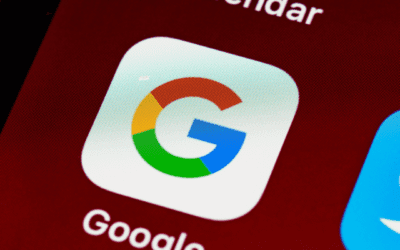 Learn More About Paid Advertising & What To Expect Are you a business owner looking to expand your online presence and attract more customers? In today's digital age, paid advertising is a powerful tool to boost your business visibility and drive potential...