Google AdWords is a pay-per-click (PPC) advertising platform that allows businesses to display their ads at the top of Google search results pages (SERPs) when people search for keywords related to their products or services.
What We Offer?
At Capstone Marketing, we offer a comprehensive suite of Google AdWords services designed to help you put your business in front of your targeted audience.
Campaign Setup and Management
We offer customized Google AdWords campaign services designed to meet your specific needs. Our approach includes understanding your business goals, identifying your target audience, and budget allocation. With a well-defined campaign strategy, we ensure you achieve the desired results.
We also manage day-to-day campaign operations, including keyword research, ad copywriting, landing page optimization, and conversion tracking. By handling these aspects, we free up your time to focus on running your business effectively.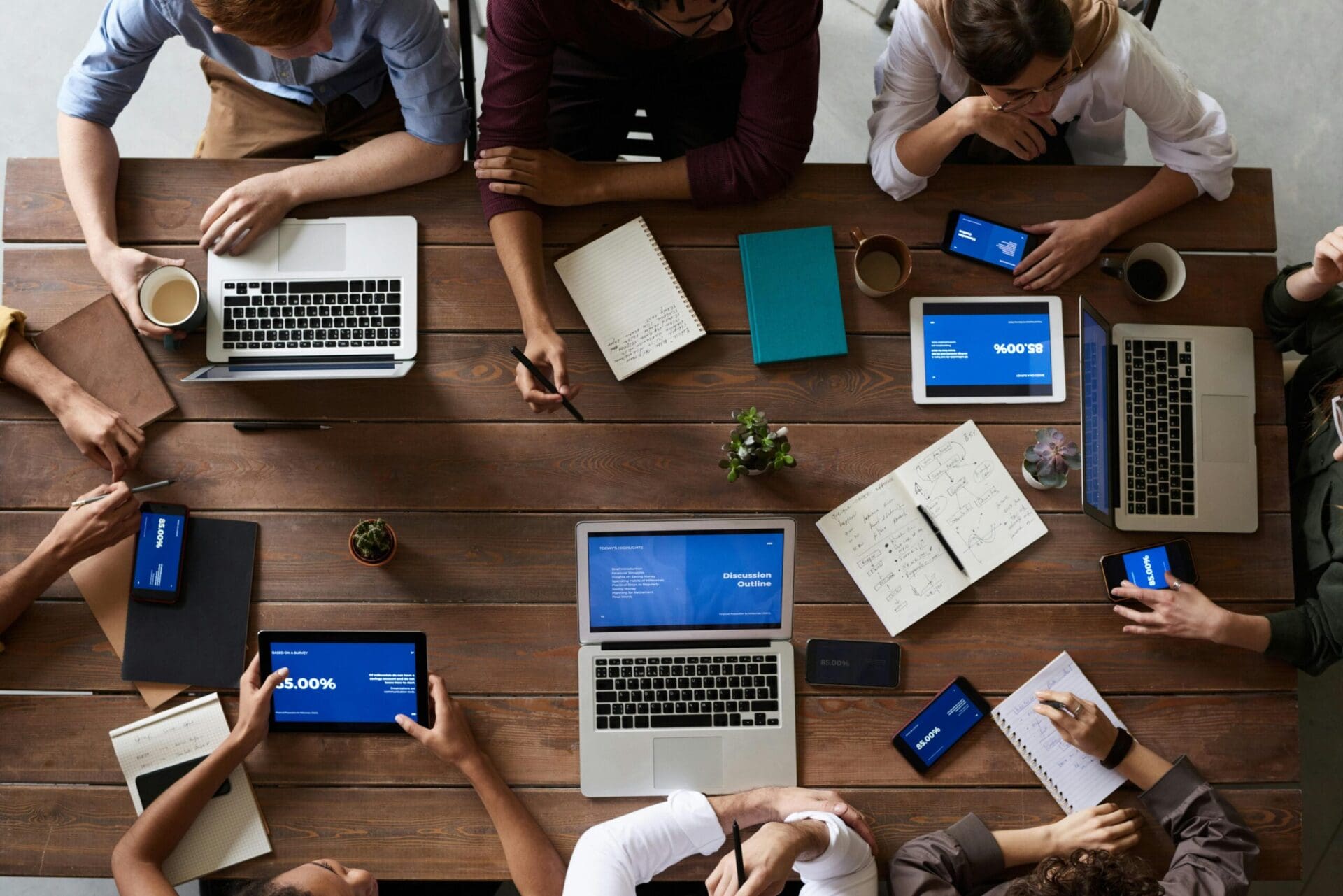 Keyword Research and Selection
Keyword research is the foundation of any successful Google AdWords campaign. That's why we invest heavily in identifying your business's most relevant and profitable keywords. We use a variety of tools and techniques to find the right keywords, including:
Competitive Analysis: We will analyze your competitors' campaigns to identify their target keywords.
Search Volume Analysis: We will use Google's Keyword Planner tool to estimate the search volume for different keywords.
Conversion Rate Analysis: We will use our conversion data to identify the keywords most likely to lead to conversions.
Once we have identified a list of relevant keywords, we will help you select the right match types and bidding strategies. It will ensure your ads are shown to the right people at the right time.
The first thing potential customers encounter is your ad copy, so creating a strong impression is vital. Our expert copywriters will craft persuasive ad content that grabs attention and showcases your unique value proposition, enticing people to click and explore further.
We enhance your ads using some extensions, including site links, callouts, and structured snippets. These extensions offer supplementary information about your business, making your ads more enticing and informative.
Landing Page Optimization
Your landing pages are just as important as your ads. Once a potential customer clicks on your ad, you need to ensure that your landing page is relevant to their search query and that it converts them into a customer.
We will optimize your landing pages to ensure that they are:
1. Relevant to your ads
2. Fast-loading and easy-to-navigate
3. Clear and concise
4. Persuasive and conversion-focused
Efficiently measuring the performance of your Google AdWords campaigns is crucial. It enables you to identify the most effective keywords and campaigns that drive valuable conversions, such as leads, sales, and signups. With our service, we will establish conversion tracking on your website, providing you with valuable insights to optimize your campaigns and maximize their impact on your business's success.
How We Work
Our methodology for Google AdWords (PPC) revolves around a meticulous and systematic approach, encompassing six critical subsections, each contributing to the success of your online campaigns:
Consultation and Strategy Development
Get to know your business and goals to create a strategic plan that aligns your advertising efforts with your broader business goals.
Keyword Research and Selection
Identify the keywords your target audience is searching for to drive relevant traffic to your website and generate conversions.
Ad Creation and Design
Craft visually appealing and persuasive ads that capture the attention of potential customers and effectively convey your message.
Campaign Management and Optimization
Monitor your campaigns closely and make real-time adjustments to optimize performance and maximize your return on investment.
Data Analysis and Insights
Analyze your campaign data meticulously to uncover insights that inform your strategies and help you understand your audience better.
Transparent Reporting and Accountability
Provide you with detailed reports backed by data and analytics so that you can stay informed about the performance and progress of your campaigns.
Ready to Supercharge Your Online Presence?